As mentioned on the home page, we are a small, home-based FFL. Because of our size, we can personalize each transaction for you. Since this business is not paying for bills or salary, we can keep the costs low. Even if we cannot get you the best price, we are still ready and willing to perform the transfer.
What's in a name? The name itself sounds very peculiar. There's an interesting bit of history around how we came up with the name "Loner Arms".
Well, the idea came from this lovable furball: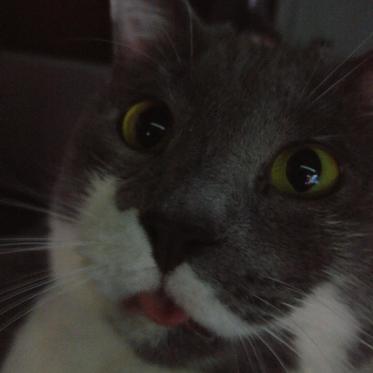 This is our cat, Loner. My wife and I were initially drawn to him due to his name. The shelter gave him that name due to him being a ball of love, not wanting to be alone anymore. However, to us the name has special circumstance.
My wife and I met through a video game named S.T.A.L.K.E.R.: Shadow of Chernobyl. In that game, there are a variety of factions that the player can work alongside. The generic "everyman" faction that one is a member of if one does not belong to another faction is the Loners. Because the game is special to us, the name immediately drew us to him, and his personality further endeared us.